HFL Presidency Estate - Bhiwadi
2/3 BHK Residential Apartments - Bhiwadi

Project Type : Residential Property - Flats & Apartments

Project Location : 7th km, Bhiwadi-Alwar Mega Highway, Village Banbirpur, Tapukara, Bhiwadi, Rajasthan, India
Overview
Hindustan Fibres Limited (HFL) has entered into yet another venture of Group Housing Project, namely "HFL PRESIDENCY ESTATE" (S+14). This project is having 2 & 3 BHK luxurious condominium apartments with all the facilities, situated on the 4 lane Bhiwadi-Alwar mega high way (SH- 25) at Bhiwadi Distt. Alwar (Rajasthan), a part of Delhi NCR Region.
Bhiwadi which is on the outskirt of Gurgaon is a typical Tier- II city and promises value for money to the investors and the buyers alike. The town is adequately equipped to handle the humongous demand for affordable housing coming from the work force employed in the various industries. The region is one of the established industrial destinations has successfully repositioned itself as an affordable housing destination within the Delhi NCR region. Market trend indicates that over the next 3-4 years this Delhi NCR region will see major changes in socio-economic profile. Bhiwadi-Neemrana-Behror being a "Gateway of Rajasthan" has found major infrastructure development planning by the new State Government in coming years.
HFL PRESIDENCY ESTATE is an integrated group housing at an unmatched location in the vibrant growth city of Bhiwadi. In sprawling area of 10 Bigha land. The open and spacious surroundings are a welcome change from the city's congestions. Built in harmony with nature, the environment contributes to the well-being of your family physically and mentally. Conducive to the community living concept of togetherness, the project by all what it takes to lead fulfilling lives without compromising on fine living & "Special Journey Called LIFE.
Location Map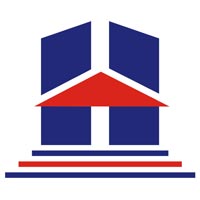 Hindustan Fibres Limited
Other Projects : - Shilpkar Exclusive Floors | Terra Heritage | Omaxe Panorama City - Mid Town | Grandeur | Casa Romana | Nimai Hills Neemrana | Omaxe Europia